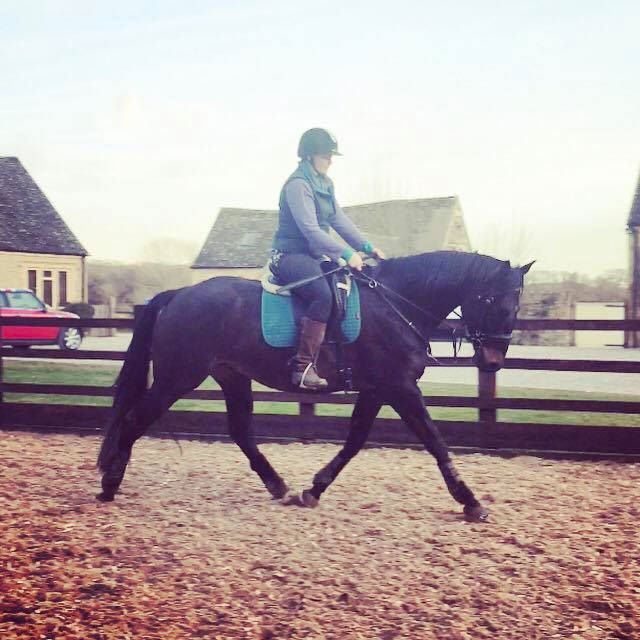 Berkeley - Andalusian x TB
I have had Barks since he was 5yo he is now 10. He is possibly one of the trickiest horses i have ever ridden due to his intelligence however also possibly one of the most talented. He is brave as a lion out hacking but has had a few issues with the school.
When I first got him Barks had mild kissing spine, we opted for the operation as he was becoming increasingly dangerous to ride (ending with hurling me over the fence of the arena one evening). Although his kissing spine was only mild the operation was the best thing I could have done for him as he came back much happier and relaxed.
Unfortunately the following year, after a lovely time at the South West Iberian show, he threw himself off the back of the horsebox ending up with a large cut on his ront fetlock and a suspensory injury. He hasn't cantered well ever since. This has affected him for some time and he spent a week at B&W Equine vets having extensive diagnostics. As there was nothing particularly conclusive we are now focussing on building him as strong as possible before working on the canter again. He is stil work in progress however this year has changed shape massively and is looking like an adult horse finally.
Hobnob - Irish/ Welsh
My first pony was my Christmas present when I was 12, we have had 24 years together and have achieved loads. From a naughty, barely broken 3yo we had a bumpy first few years but things finally clicked and we have been show jumping, hunter trials, hunting, fun rides even team chasing. Sadly Hobnob's competitive career ended a few years ago when we discovered he had cataracts and couldnt see well. Probably for the best as I am far too big for him at 14.3hh. We only realised his vision was bad as he spent a season taking off a bit too soon and jumping that bit too high (still placed every time out). Now he has had his shoes off but enjoys the odd potter around the block or gallop over dartmoor if anyone is brave enough. He is still the fastest on the yard.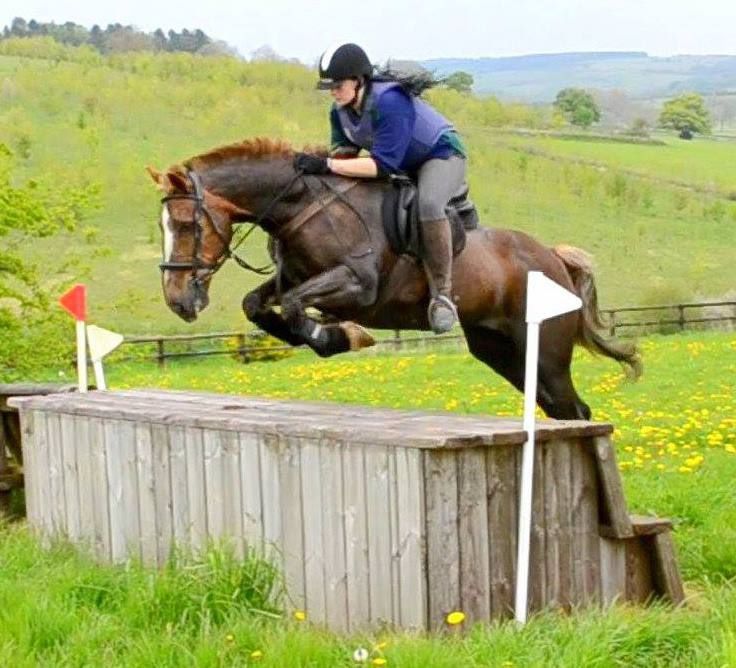 Chinook - Knabstrupper
Chinook has had a busy life, he was a stallion in his early years and bred several foals running with a herd. He was then gelded and toured Europe in the circus with Spirit of the Horse. While in Germany there was a fire in the stables and he only just got out, this left him a bit nervous of being stabled, something that we took a while to overcome. We don't think he was a huge fan of the circus and arrived very jumpy and afraid of whips etc
Chinook came to me on sales livery however once I discovered his issues it became clear that he should not really be sold on. He was afraid of his own shadow, the first fun ride I took him on he was spooking at the rustic fences from across the other side of the field. Having had him for 4 years now he is a different horse, very settled and getting much braver.
Rocky - Holstein
I have known Rocky for many years as I treated him in his original home. My friend used to ride him and I remember the first time I saw him thinking how stunning he was. A few years down the line and one of my liveries bought him as a schoolmaster and he came to live at my yard on full livery.
After owning him for around a year his owner was taken ill in hospital. During this time I thought I would ride him, get him fit and strong so he was in shape once she was better. A few weeks of riding him and he went lame. Upon investigation we found one of the worst cases of navicular the vet has seen. His navicular bone was almost fully eroded from the inside, leaving just a shell. He fractured his hock in the field as a youngster and over the years the opposite front foot has over compensated.
His owner was unable to keep him once she came out of hospital and so I was faced with the options of what to do with him. Obviously it was a no brainer and although he costs me a small fortune just trying to keep him sound he is such a pleasure to ride it is worth it.